TOP 3 REASONS WHY YOU SHOULD CHOOSE OFFSHORE DEVELOPMENT IN VIETNAM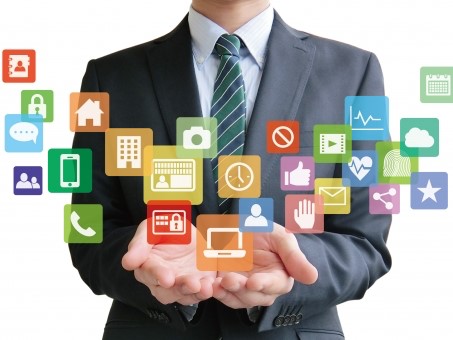 In the past, China's offshore development scene was dominant in Southeast Asia, but recently the industry has gained ground in the region, especially within Vietnam, due to various factors, one of which is increasing labor cost in China in recent years.
Today, we are going to go through all the reasons why you, as a client, should choose Vietnam's offshore development services.
1. Reasonably Affordable and Reliable Workforce
Vietnam is hell-bent on pouring valuable human resources into improving IT infrastructure  as a national policy. We are creating a country-led environment where technology is easy to utilize and develop, for example, Tax incentives for specialized companies and universities.
As a result, the number of young Vietnamese people who excel at utilizing IT are increasing every year. We have been implementing non-corporate-tax policies that attract foreign companies for 5 years. Furthermore, It is a well-known fact that labor costs are on the rise in Japan and it is difficult to secure the workforce there.
However, there is no shortage of talented engineers in Vietnam, so it is entirely possible to boost the workforce in no time and to employ a talented individual equivalent to a Japanese counterpart at about half the price in Japan. 
2. Flexibility in Management
Management might be one of the issues that gnaws at investors or employers the most regarding offshore development. It is a common concern that is about "Is it possible to respond in a timely manner?" or  "Is there any problem with communication?"
Rest assured , another reason that makes outsourcing to Vietnam an ideal option is none other than the flexible but effective management styles the country offers.
Although time differences between the two nations are unavoidable, video meetings for teams in companies across borders are always well-prepared and carried out accordingly. Moreover, Q&A sessions can be managed in a timely manner, and there is no need for convoluted schedule adjustments such as video conferencing because of time differences.
Nowadays, English is widely used on a daily basis in the country, and the majority of Vietnam's college graduates possess great fluency in English. Most IT developers in Vietnam are able to converse easily in English when working on outsourcing projects. The ability to communicate in a timely manner without language barriers makes it attractive for Foreign companies to pick Vietnam offshore development services.
3. National Traits
Somehow widely believed is the notion of poor punctuality in Southeast Asia. Therefore, the people there, though viewed as flexible, smart and bright individuals, are thought to be often loose on time and have a low sense of responsibility, so on and so forth.
Vietnamese people, who possess all the positive characteristics mentioned above, are also serious in everything they do.
It's a fact that although Vietnam is still a developing country, somewhat inferior in a lot of aspects compared to the U.S and Europe, people's standard of living has been constantly improved over the years. Therefore, regularly strict product evaluation and self-improvement regarding skills and attitude at workplace will surely lead to one's career advancement as well as wealth escalation.
Against all odds, Vietnamese people always thrive on hard work and utter efficiency.
So far, we have introduced three solid reasons for you to pick offshore development in Vietnam. If you are interested in knowing more about such IT-related services and solutions provided here, please do not hesitate to contact us.