QUALIFICATIONS AND EDUCATIONAL ENVIRONMENT FOR VIETNAMESE WORKFORCE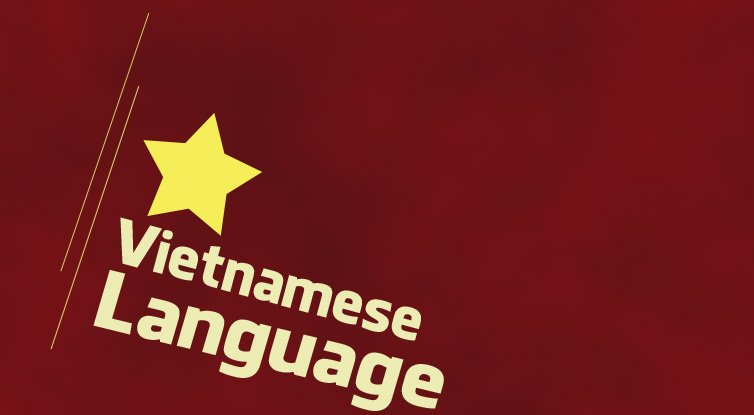 1.Market overview
Vietnam, due to rapid economic growth and recent changes in the industrial infrastructure, requires a large workforce capable of applying their tech-related expertise in various fields.
However, students who go through rigorous programs at universities often do not match the needs of companies' recruiters, and the number of uni grads who have difficulty seeking employment is increasing exponentially. As a result, the unemployment rate among young people (between 15 years old and 24 years old) keeps rising twice as high as the average one.
In addition, about 80% of Vietnamese workers are technically inept at honing specialized skill sets due to inadequate training programs.
In recent years, even after being employed, quite a number of people still enrol in all sorts of schools and courses in order to improve their existing skills or acquire new ones such as foreign languages or computer programming that would help them advance their career or switch jobs.
◆ Vietnam's annual unemployment rate on average
The average unemployment rate among the nation's youth (from 15 years old to 24 years old) remains twice as high as the overall unemployment rate.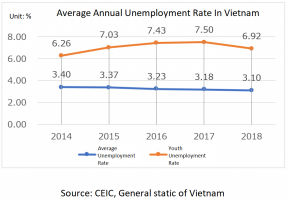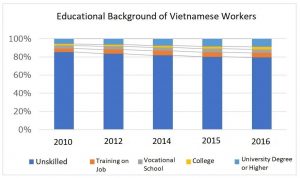 2. Schools in Vietnam that offer educational programs for working adults
 There are a wide range of different programs or courses offered by various schools all over the country, most of which are either language-based or specialized in fields such as tech, management or marketing, etc
① Language-based institutions
 School's name
Summary
ILA Vietnam
Established in 2000. Vietnam's largest English conversation school. It operates 44 schools throughout Vietnam. All teachers are native speakers.

*Website: https://ila.edu.vn/

Ocean Edu Vietnam
Established in 2007. Vietnam's largest English conversation school. It operates 71 schools throughout Vietnam. We offer a wide range of courses from children to adults (IELTS, TOEFL, TOEIC preparation, etc.).

*Website: https://ocean.edu.vn/

AMES ENGLISH
Established in 2003. It operates 25 schools throughout Vietnam. It offers a wide range of courses, from courses for working adults to courses for children.

*Website: https://ames.edu.vn/

British Council Vietnam
Established in 1993. It operates 5 schools in Hanoi and Ho Chi Minh City. It offers a wide range of courses from children to adults.

*Website: https://www.britishcouncil.vn/en

Vietnam USA Society English Center
It operates 28 schools in Hanoi, Ho Chi Minh city, Binh Duong, Dong Nai Province.

*Website: https://vus.edu.vn/
② Specialized institutions (technical, management, marketing, etc.)
 School's name
Summary
University of Hawaii at Manoa
Vietnam Campus of State Hawaii University in America (Hanoi, Ho Chi Minh City). The Vietnam Campus has been offering a part-time Executive MBA program since 2001, allowing students to take a class while working.
RMIT International University Vietnam
Vietnam Campus of RMIT University Australia (Hanoi, Ho Chi Minh). The Vietnam campus offers a part-time executive MBA program. You can take a class while working.
TVET
Established in 2006. A vocational training institution jointly established by the German and Vietnamese governments. It provides specialized education related to engineering (machine control, electronic equipment, metal processing, etc . It boasts a high rate of students getting jobs after graduation. Headquarters in Hanoi.

*Website: https://www.tvet-vietnam.org/

VSVC
A vocational training institution jointly established by the Government of Singapore and the Government of Vietnam. Mainly provides specialized education related to engineering.  It boasts a high rate of students getting jobs after graduation. Headquarters in Binh Duong.

*Website: http://vsvc.edu.vn/

Hyundai – Koica Dream Center
An engineering vocational training and educational institution established by Hyundai Engineering & Construction (Hyundai E&C) and Hyundai Motor in Korea with the support of the Korea International Cooperation Agency (KOICA). Headquarters in Hanoi.

*Website: http://bit.ly/20HXOfP

VJCC
A human resources development institution jointly established by the Japanese and Vietnamese governments. Mainly engaged in business education and Japanese. It has offices in Foreign Trade University of Hanoi and Ho Chi Minh City. It also holds employment fairs. 

*Website: https://vjcc.org.vn/

AIM Academy
Established in 2011. It mainly provides specialized education in the fields of marketing and communication. It has offices in Ho Chi Minh City.

*Website: https://aimacademy.vn/