On April 23, Vietnam Software Association (VINASA) held a ceremony to announce and award Sao Khue Award 2022. MOR Software was honored to receive this prestigious award in the category "Software outsourcing services" at the ceremony. This is the third time that MOR Software has stood at this sparkling stage.
According to statistics from Organization Department, the 2022 Sao Khue Award has set a new "record" with 314 nominations from 229 different businesses and units. To evaluate and verify exactly the quality of the nominations, the Awards Organizing Committee has established 20 Council groups with more than 40 leading experts. After 3 rounds of rigorous evaluation, 174 Sao Khue awards for 113 businesses were announced at the ceremony. MOR Software has excellently and comprehensively met the strict evaluation criteria of the jury panel: from originality, the creativity of products & services, and effectiveness of technology, to quality of services as well as economic and social impacts. Winning the nomination at Sao Khue 2022 is a recognition and affirmation of MOR Software's ability to provide high-quality software services to domestic and international markets.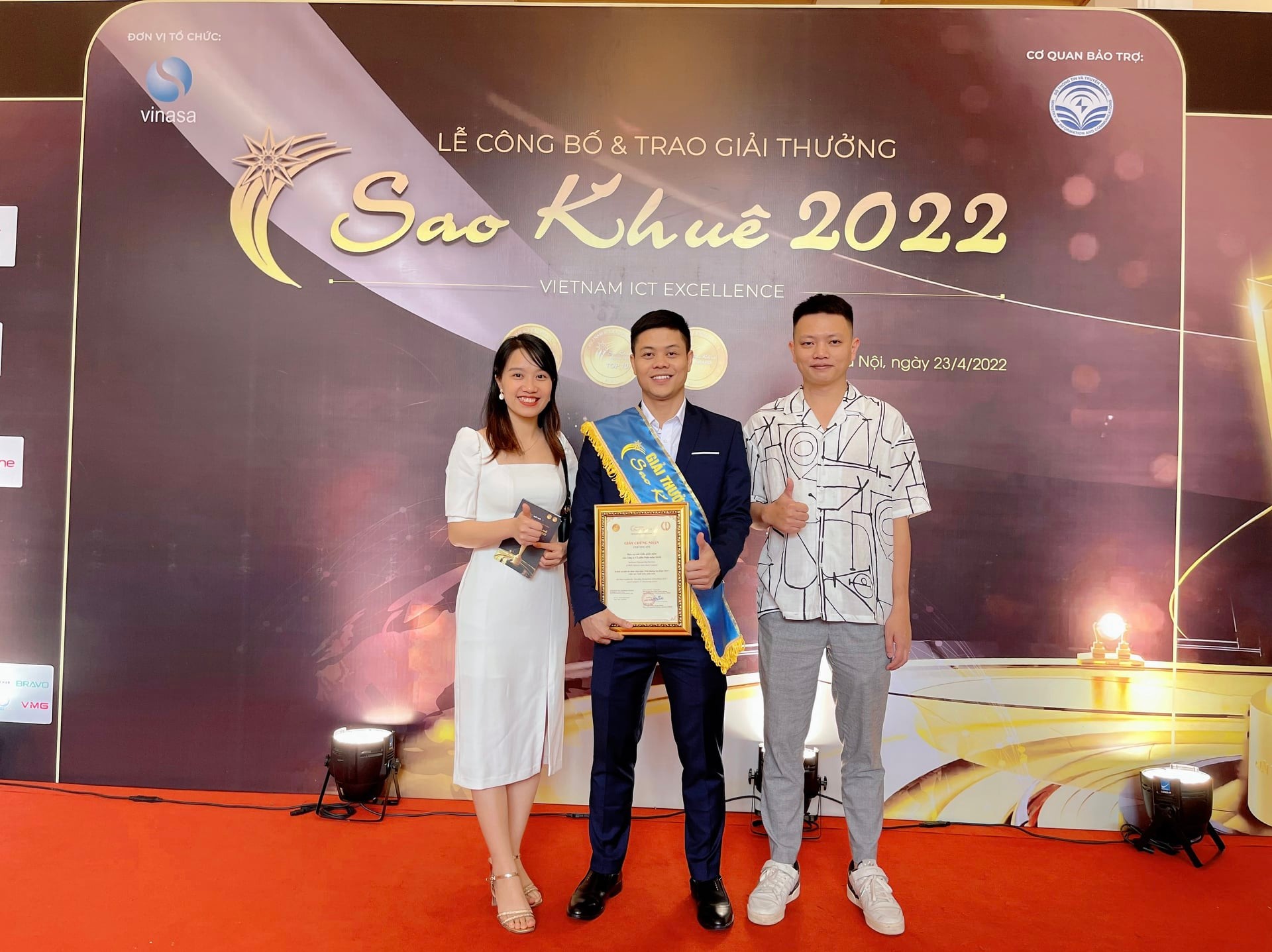 This proud achievement is contributed by the continuous efforts of all members of MOR Software besides the trust and companionship of partners and customers last year. In the future, MOR Software commits to promoting its strengths and potential to reach the aspiration of "Bringing Vietnamese technology products to the world".
The Sao Khue Award is a noble award founded by sVINASA for the most typical products and services in software and information technology services in Vietnam. The participants of Sao Khue award ceremony in 2022 included the Deputy Prime Minister – Vu Duc Dam, leaders of the Ministry of Information and Communications, the sponsoring agency of the program and representatives of ministries, branches, and localities, and more than 500 leaders and officials, ministries and employees of more than 100 digital technology enterprises whose products and services were honored.