The fact is, not all businesses have and require sufficient people to undertake development. Choosing an IT outsourcing company can be a more cost-effective option on occasion.
Businesses can outsource their processes if they wish to function efficiently with minimal loss of resources and time. Because transferring corporate tasks to the right organizations can considerably improve organizational efficiency, IT outsourcing has gained immense favor.
Determining the best outsourcing provider for your business needs can take time and effort. In this regard, we have collected a list of the best IT outsourcing companies that outsource various software solutions and offer services, which will assist you in selecting the most appropriate service.
What is IT Outsourcing?
IT outsourcing is when a company delegates non-essential business processes to a third party. The third-party can be domestic (onshoring) or international (offshoring) outsourcing corporations or independent contractors.
Companies that want to operate efficiently with minimal resource and time waste can outsource their procedures. Outsourcing is a business activity that enables organizations to employ a third-party company to do work or provide services on their behalf. In this way, this third-party company operates as a service provider.
As a traditional practice, outsourcing seeks to choose the finest service provider who can deliver functions at the lowest possible price, either domestically or internationally. Identifying and finalizing the tasks and positions you wish to outsource is one of the first steps you must take when engaging an outsourcing company.
Best IT outsourcing companies charge their clients for the services they receive and provides them through well-defined procedures and extensive research. Over the years, the need for outsourcing has increased, and the global outsourcing market is expected to expand exponentially. The outsourcing market encompasses information technology, healthcare, accountancy, and many industrial requirements.
What Tech work can be outsourced?
Ideally, only non-essential business process operations should be outsourced.
A non-essential job is any task that your company does not specialize in.
For instance, social media marketing and human resource management are not fundamental business activities for a company whose primary focus is front-end mobile application development.
Indeed, it is significant, but it is not the company's primary priority.
As you outsource these non-essential tasks, your in-house workforce will have more time and resources to devote to the tasks you excel at. Here are some typical IT tasks that you can outsource to best IT outsourcing companies:
Work in administration.
Outsourcing software, such as custom software development.
Marketing efforts.
HR functions.
BPO support (customer service, Big Data analytics, etc.)
Quality control solutions.
Financial Services.
Developing mobile applications for the iOS and Android platforms.
Web design services utilizing languages such as PHP.
Now that we understand IT outsourcing. Let's examine how it might benefit your organization.
Advantages of the services of best IT outsourcing companies
Conserve human resources for business operation
Your staff can devote their time and energy to higher-order duties like strategizing and planning if you outsource a labor-intensive and time-consuming job.
Consider the implications. If you could choose between having your internal staff spend hours on administrative work or focusing on improving client tactics and strengthening team communication, which option would you choose?
When you outsource IT work, you ensure that your employees' skills are being put to the best possible use.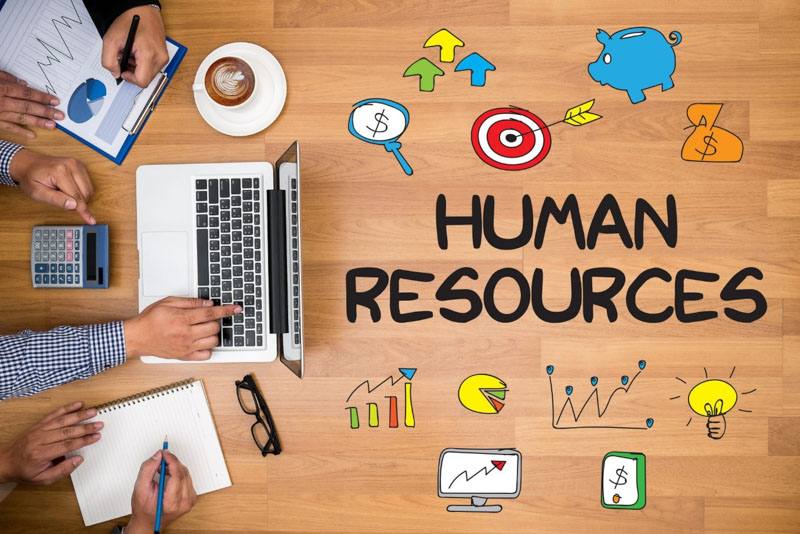 Reduce costs for businesses and organizations
One of the primary drivers behind businesses' decisions to outsource their services is the desire to achieve cost savings.
How? You won't have to pay for their training or set up charges when you hire staff provided by an outsourcing company. These outsourced teams typically have trained specialists with access to the appropriate tools to manage your work competently right from the start.
In addition, you can save money on the cost of salaries by outsourcing your work to nations with lower salaries, such as Vietnam, the Philippines, Ukraine, Poland, or India.
Enhance Competence
When your company expands, there will be a significant increase in the number of additional charges that you are responsible for paying.
These can include:
Renting out more spacious office space
Adding more workers to the payroll
Making investments in additional machinery And so on!
Because best IT outsourcing companies take care of all of this on their own, you can avoid incurring a significant portion of these additional costs, at least temporarily when you outsource. In this manner, you can continue expanding without worrying about the associated costs initially holding you back.
Keep your businesses operational 24/7
You probably already know that maintaining a 24-hour operation for your company will require a significant financial investment. It's likely to cost you enough money to pay the salaries of three shifts of workers if you want to keep your company open for business twenty-four hours a day.
How exactly would it benefit you to outsource certain tasks?
You may quickly and at a reduced cost through outsourcing and maintaining your business operating all day and night. Your IT outsourcing team can keep things operating smoothly long after your onsite employees have clocked out for the day and gone home if your company is situated in the United States and outsources to a country like India.
You will also be able to save a significant amount of money because the outsourced staff is located in a nation with lower salaries. Maintaining service channels available 24 hours a day, seven days a week, will allow you to better converge the needs of your clients and customers around the clock.
25 Best IT outsourcing companies
Perceiving your challenges, we have compiled the best IT outsourcing companies below.
MOR Software
MOR Software was founded in 2016 as a strategic move to meet the need for Vietnamese ICT goods, solutions, and services on the international market. This is one of the best IT outsourcing companies flourishes rapidly to become one of Vietnam's leading IT services and solutions providers, aided by a long-standing ICT and significant insights into the local IT market.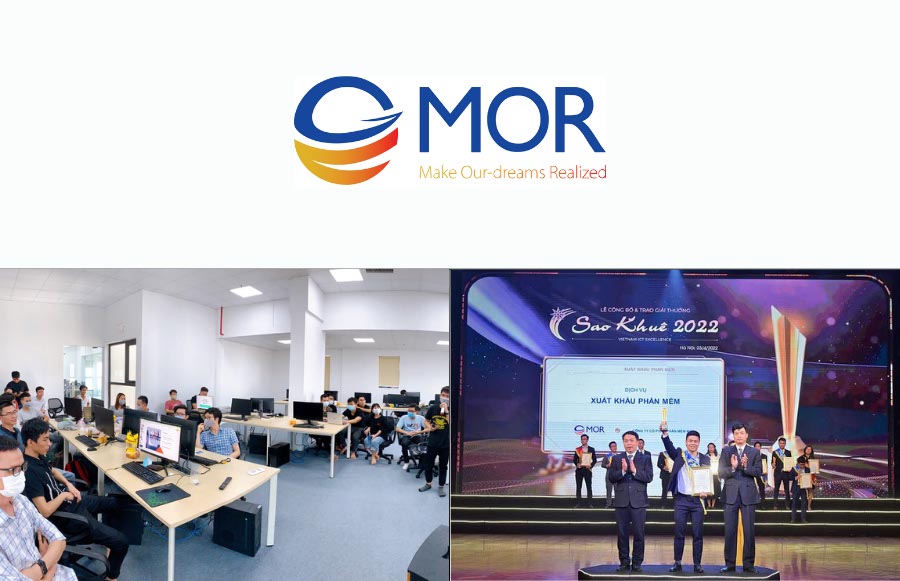 Why is MOR Software a reliable IT Outsourcing company? – Skilled and seasoned software engineers with worldwide credentials. We have many advantages from the Vietnamese government, including tax incentives, political stability, and the promotion of education and training, particularly in the IT industry.
– Since we have implemented ISO 9001:2015 and ISO 27001:2013, our projects' quality has always met international requirements. In addition, using the agile architecture and minimal viable product (MVP) expedites our delivery of results.
– Long-term collaboration: MOR Software encourages long-term partnerships. Many clientele has been with us since the beginning.
– Trusted by significant corporations: MOR Software has numerous success stories with Fortune 500 firms, leading banks in Vietnam, and publicly traded companies.
MOR Software has no intention of continuing to serve international clients as a one-stop shop for IT outsourcing. Instead, it aims to become a global provider of Vietnamese system integration services and solutions shortly.
Information:
Headquarter: 10th Floor, Mekong Tower, 235 Cong Hoa Street, Ward 13, Tân Bình District, Ho Chi Minh City, Vietnam.

Abbreviation: MOR JSC.

Established Year: 2016

Company size:

Awards & Certifications:

SAO KHUE 2020

SAO KHUE 2021

SAO KHUE 2022

ISO 9001: 2015 about Quality Management

ISO 27001: 2013 about Information Security Management
Nearsol
In the beginning, Nearsol was a provider of telecommunication services for real estate companies. The company's headquarters were located in California. Today, the company is a global outsourcing provider with operations in locations worldwide, including Asia-Pacific and Latin America. Numerous accolades have been bestowed upon Nearsol for the excellence of its products and services.
Information:
Sunday Tech
Sunday Tech is a full-stack, end-to-end Technology Development Partner that serves various clients, including Fortune 500 companies, start-up companies, and government agencies. Their customers are from many industries, such as banking, hospitality, real estate, logistics, marketing technology, and telecommunications.
Information:
Headquarter: Do Points Marketing Services Pvt. Ltd. 701, Tower 1, Sea Breeze CHS,Palm Beach Road, Sector-16,Nerul, Navi Mumbai – 400706, Maharashtra, India.

Established Year: 2011

Company size:
ScienceSoft
ScienceSoft provides outsourced information technology services to companies in over 30 industries, including healthcare, BFSI, retail, and telecoms. The company has more than 3,300 success stories in its portfolio. The organization is certified with both ISO 9001 and ISO 27001, which guarantees a high level of service quality and the complete safety of its client's personal information. Over fifty percent of ScienceSoft's IT specialists are senior citizens.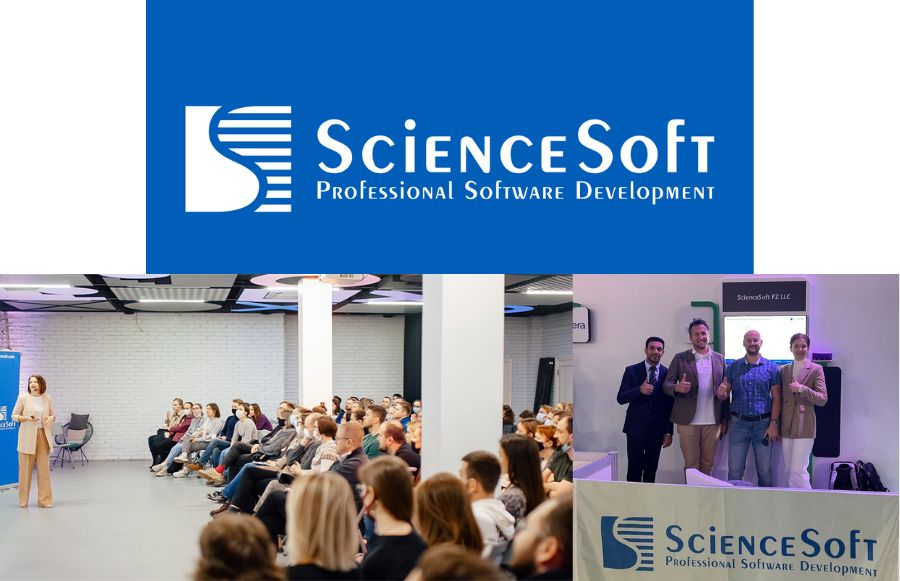 Information:
Headquarter: 5900 S. Lake Forest Drive Suite 300, McKinney, Dallas area, TX 75070

Abbreviation:

Established Year: 1989

Company size:

Awards & Certifications:

Clutch Top B2B Companies

The Clutch 1000 List

Top Software Testing Companies by SuperbCompanies

20 Leading Testing Providers by Test Magazine

Top QA and Software Testing Companies by TechReviewers

The Most Innovative Software Development Company in 2019
Catapult Systems
Catapult Systems is a Microsoft-focused solutions and services corporation specializing in conceiving, implementing, and maintaining cloud-based technologies and digital transformations that people love to use. Quisitive is the parent company of Catapult Systems.
Information:
Programmers.io
Programmers.io is a software development company established in India that provides reasonably priced information technology services on several platforms, including Java, IBM, Dot Net, and others. In addition, it is a software outsourcing company that is IBM-certified and a Microsoft Gold partner.
Information:
Ubertesters
Ubertesters is a crowd-testing company that enables organizations to outsource the power of the crowd for their own digital testing or QA requirements by utilizing distant, globally vetted testers with devices. Their extensive global network of testers is enthusiastic about testing and discovering bugs and issues or providing clients with helpful user feedback.
Information:
Innowise Group
The skilled developers provided by Innowise Group assist firms in meeting their objectives promptly while minimizing associated expenses. Innowise Group's teams know the requirements to expand your business and ensure its continued success. As a result, they offer creative and practical solutions to help your company develop.
Information:
Headquarter: 7901 4th St N, St. Petersburg, FL 33702, US

Established Year: 1007

Company size:

Awards & Certifications:

Innowise Group is included in the 2022 Global Outsourcing 100 list by IAOP

Top Staff Augmentation Company Clutch Switzerland 2023

Excellent in strategic partnerships 2022

The Global Outsourcing100
ACA IT-Solutions
ACA IT-Solutions offers comprehensive information technology services covering all bases. Some activities include consultancy, design, installation, migration, implementation, and administration of information and communications technology infrastructures.
Information:
IBM
The name of top 10 outsourcing companies in this list is IBM. IBM is a well-known information technology outsourcing corporation that operates out of its headquarters in New York City, in the state of New York, United States. Over 170 nations across the globe, including those in Asia, the Middle East, and North America, are served by its operations. They provide high-quality business process outsourcing (BPO) services and information technology outsourcing across various industries.
Information:
All Covered
If your company requires staff augmentation, project design, and implementation, cloud services, or full IT support, the more than 500 IT specialists that work for All Covered can deliver customized services to meet your organization's needs.
Information:
VironIT
VironIT is an information technology company that offers comprehensive professional software development services (including the development of mobile applications, web-oriented software products, and business software solutions), software integration and updating, support, and maintenance of applications that have been developed, as well as software support and maintenance of applications that have been developed.
Information:
BlackPoint IT
Customers' experience with information technology is made more accessible by BlackPoint IT Services. BlackPoint IT prides itself on providing great service and utilizing technology to support its customers' success further. This IT Outsourcing company also gives its customers unparalleled business value and service by cooperating to ensure that its products, services, and technological solutions align with their customers' aims and priorities.
Information:
Wipro
Wipro Limited, which trades on the New York Stock Exchange (NYSE: WIT), the Bombay Stock Exchange (BSE: 507685), and the National Stock Exchange (NSE: WIPRO), is a leading technology service and consulting company that focuses on developing innovative solutions to address the most complex digital transformation needs of clients.
Information:
N-iX
N-iX is a global IT outsourcing company that assists companies all over the world in expanding their engineering capabilities and creating prosperous software solutions. Since its inception in 2002, N-iX has gone a long way and established a significant influence in both the United States and Europe.
Information:
Clearcode
Clearcode is a comprehensive software development firm specializing in AdTech and MarTech. They have been creating and developing unique RTB, programmatic, and data platforms for display, video, mobile in-app, OTT/CTV, and DOOH since 2009. Furthermore, Clearcode also collaborates with technology companies, publishers, and advertising agencies to develop customized advertising and marketing solutions for various business use cases.
Information:
Outsource Access
Outsource Access exists to bridge the cultural chasms of previous offshore outsourcing methods and provide opportunities for solopreneurs and small businesses worldwide. By combining the capabilities of their U.S.-based staff with a network of specialists and business leaders in the Philippines, they help organizations increase rapidly without hitting growth barriers.
Information:
DICEUS
DICEUS is a strategic technology partner for the creation of custom applications. Since 2011, DICEUS has completed over 100 projects and contributed to the success of its clients in banking, fintech, insurance, healthcare, and other industries. They help SMBs and corporations handle their most critical business difficulties, while tech organizations can rely on them to grow their teams with the most skilled IT professionals.
Information:
Skelia
SKELIA TECHNOLOGIES is a company that offers consultancy services linked to technologies and information technology. The organization provides information technology techniques to assist businesses in improving their overall performance and managing their operations.
Information:
Headquarter: 20 Rue De L'industrie L-8399, Windhof, Luxembourg, Luxembourg

Established Year: 2008

Company size:

Awards & Certifications:

Clutch Global Best 1000 B2B Award 2020

Global Top 1% Outsourcing Leader by Accelerance

Top Outsourcing Companies of 2021 by Designrush

Global Top 1% Outsourcing Leader by US-based Advisory Company Accelerance

Top 100 Staff Augmentation Firms in 2020

ISO/IEC 27001:2013 Certified
Cyber Infrastructure
Cyber Infrastructure makes IT a reality! Through profound technological solutions, their purpose is to empower and improve the lives of billions of users. CIS combines its technological prowess, subject expertise, and proven quality standards to provide clients with solutions that help them realize their Business Dreams.
Information:
ZS (Zoltners and Sinha)
ZS is a professional services company that collaborates with businesses to design and deliver products that enhance consumer value and company performance. They utilize their cutting-edge analytics, together with the power of data, science, and products, to assist our clients in making more informed judgments, delivering inventive solutions, and enhancing outcomes for all.
Information:
Eskadenia
ESKADENIA Telecommunications software packages integrate with other ESKADENIA Enterprise solutions as well as third-party solutions using a method and framework that is highly flexible and powerful, respectively.
Information:
Synoptek
Synoptek is a well-known provider of technology solutions, and one of its services is help for IT outsourcing. Managed infrastructure, cloud services, analytics and reporting, corporate application support, product development, and workforce productivity are some other services that Synoptek provides for its clients.
Information:
FortySeven Software Professionals
FortySeven is a highly regarded information technology consulting and outsourcing firm in Europe. They assist businesses in developing Software by utilizing their network of more than 250 IT professionals in Europe. These individuals have expertise in CRM, ERP, RPA, BPD, BI, Payment Systems, Banking Core Systems, and Trading Platforms Development.
Information:
Headquarter: 2nd floor, Berkeley Square House, Berkeley Square, London W1J 6BD, UK

Abbreviation: FSSP

Established Year: 2006

Company size:

Awards & Certifications:

ISO 9001:2015

ISO/IEC 27001:2015
EPAM
Community and technology are at the center of their organization since they are the product of a merger between an industry-defining testing services company and one of the world's most prestigious engineering services firms. EPAM's mission is to transform those challenges into opportunities by focusing on quality.
Information:
What are the crucial steps for choosing the best IT outsourcing companies?
Choosing the best & biggest outsourcing companies for your needs can be time-consuming, given the variety of available possibilities. Here is a step-by-step approach to choosing your IT outsourcing vendor to facilitate this process:
Enumerate your criteria depending on the needs of your business
Start by compiling a list of the services you need from your outsourcing partner. Choose the evaluation criteria for each BPO company based on these requirements. These factors may include:
Expertise/field of specialization: Which sectors do the outsourcing company focus on?
What outsourced services does the company provide?
Size of the company: What is its size? What is their employee count?
Who are the company's largest customers?
What are the prices for their services?
Remember to select a set of parameters that are pertinent to your business. Ensure, for instance, that pricing is your primary selection criterion in your evaluation process if the price is a significant factor for you.
Limit your alternatives
Create a shortlist of best IT outsourcing companies by selecting the most suitable for your requirements using the criteria from the stage before.
Your choice should be narrowed down to between three and five service providers. Why those specific numbers?
This gives you sufficient leeway to reduce your selections even more while simultaneously removing the vast majority of possibilities from your list.
Establish a pilot project
Your shortlisted outsourcing providers should each be given a test project. Imagine this as a test run for a larger project that will let you evaluate the quality of their work and performance.
It is usually a good idea to ensure that your test project closely resembles a project you would give them if you hired them. If you want to hire someone, you should give them a project. This will give you a greater indication of how well they would be able to complete the assignment if you decide to hire them.
Evaluate their efficiency
Rank your prospective outsourcing partner candidates according to their performance on the test project. Utilize performance benchmarks and analytics for assistance. Among them might be:
Duration required to complete the project.
Expertise or work of high caliber.
Facilitated communication.
Ability to accommodate modifications and updates.
When constructing a list of evaluation criteria, be sure to prioritize the factors that are most important to your organization. For instance, if your organization places a premium on punctuality, "time required to complete the project" should be one of your most essential evaluation factors.
Assess their performance and output regularly
Many businesses may place their top people on a pilot project to win your business, but more is needed to guarantee that they will continue to meet your initial expectations. Therefore, it is essential to examine the various performance metrics every quarter to prevent a decline in quality. This is especially crucial if you choose an FTE (Full-time employee) model in which your service provider provides you with a dedicated crew. But how can you track the productivity of your team when they don't work in the same office as you and are likely located on a different continent? Managing outsourced customer care, sales, or development teams is a breeze with one of the best IT outsourcing companies like MOR Software!
Conclusion
Today, outsourcing corporations play an important role in almost every industry. You can use this list of best IT outsourcing companies to identify the outsourcing companies that meet your company's needs and then use the approach we described to limit your options. You will then be able to take your firm to the next level by capitalizing on outsourcing's numerous benefits! Contact with MOR Software to find the best solution for your company!