There have been a lot of new Vietnam software companies that have started up and grown a lot. This has two effects: it significantly boosts the country's economy. It makes it harder for customers to choose a good partner for their software project.We made a list of top software development companies in Vietnam to help you in your search. Businesses still like to get Vietnam software companies that outsource work. Vietnam software company gives you the flexibility and adaptability you need to succeed in this digital-changing world.
Why Outsource To A Vietnam Software Company?
Pandemic Stabilization
Vietnam chose early and on a large scale to stop the massive spread of the virus because it knew that even a tiny amount of the virus would soon overwhelm its medical system. The country had one of Southeast Asia's fewest cases and fewest deaths. Vietnam has also been mentioned in several reputable newspapers because of how hard we work and how well we stop pandemics. This has given businesses in Vietnam an edge over their competitors around the world at the moment.
High efficiency & Low Costs
Innotech says that software development outsourcing in Vietnam costs 50% less than in India and China. Anderson Vietnam also thinks outsourcing costs each person in Vietnam $20,000 annually. In contrast, it costs each person in India $40,000 per year. These numbers are strong enough to make a Vietnam software company the best choice for offshore development projects in the future. As Indian companies move into the "maturing" phase, the cost difference between India and Vietnam will grow. Outsourcing costs in India will likely increase over the next few years.
Potential Workforce
Vietnam is seeing positive changes in its human capital. Some of the best things about Vietnam's IT workforce in the past few years are:
Top 5 Asian countries where English skills are getting better the fastest.
Top 10 countries where students from other countries come to study abroad.
Top 10 Asia-Pacific countries with the highest Human Capital Index.
Top 10 in global attraction and global knowledge skills for each region.
For basic academic skills, the country is in the top 30 in the world and the top 2 in SEA. Also, more than 90 million people are living in Vietnam, and more than 60% of them are under 30 years old as one of the countries with a young population, the Vietnamese, and especially the Vietnamese workforce, are thought to be quick learners, dynamic, creative, tech-savvy, and open to change.
Expertise & Knowledge
As the rise of technology affects every generation in a big way, more and more STEM majors, schools, and academies are opening to encourage young people to use their skills in technology and related fields and to improve them. Vietnam's IT education is getting better and more popular quickly, so companies that outsource to Vietnam will have a lot of software developers to choose from in the coming years. On the other hand, students in Vietnam are often praised for how quickly they pick up new information. Most have good to excellent academic backgrounds, as shown by standardized tests, recommendations from global recruiters, honors, and awards. So, we will list the best software development companies in Vietnam that primarily work in the global market below. Our list is based on reviews from real customers, how Google places them, how they rank on well-known tech directories, and how professionally their website shows off their work and values.
Top 30 Software Development Companies in Vietnam
MOR Software
With 350+ top-tier software engineers and a mature process, MOR Software has been the top agile Vietnam software company for a long time. The company has been in business for seven years and has helped international startups and businesses grow. MOR Software gives clients everything they need to break through any scaling barrier, from hand-picked IT resources to good project management for outsourcing. So why pick MOR Software's services?
Skilled and seasoned software engineers with worldwide credentials.
Having advantages from the Vietnamese government, including tax incentives, political stability, and the promotion of education and training, particularly in the IT industry.
Implemented ISO 9001:2015 and ISO 27001:2013, MOR Software projects' quality has constantly met international requirements.
Using the agile architecture and minimal viable product (MVP) expedites our delivery of results.
Long-term collaboration: We encourage long-term partnerships. Many clientele has been with us since the beginning.
Trusted by significant corporations: We have numerous success stories with Fortune 500 firms, leading banks in Vietnam, and publicly traded companies.
Waverley Software
Waverley is a software company based in Vietnam. They started in the U.S and has been operating for thirty years. Their teams have collaborated on hundreds of projects over the past several years, assisting businesses in resolving significant business difficulties by utilizing the most recent technologies, frameworks, techniques, and procedures.
Elinext
Elinext is a software developer with offices in Vietnam and Belarus that has been engaged in software outsourcing for the past 23 years. They have a workforce of 500 people and emphasize Java,.NET, PHP, and C++. This Vietnam software company works on projects in various industries, although their primary concentration is on healthcare, manufacturing, and the financial and banking sectors, amongst others.
Buuuk
In 2008, the Vietnam software company began as a food directory app and has now evolved into a full-fledged studio that designs applications for various clients. To develop cutting-edge mobile applications, the team at Buuuk utilizes advanced programming languages and environments such as Swift, React Native, Android Studio, and Node.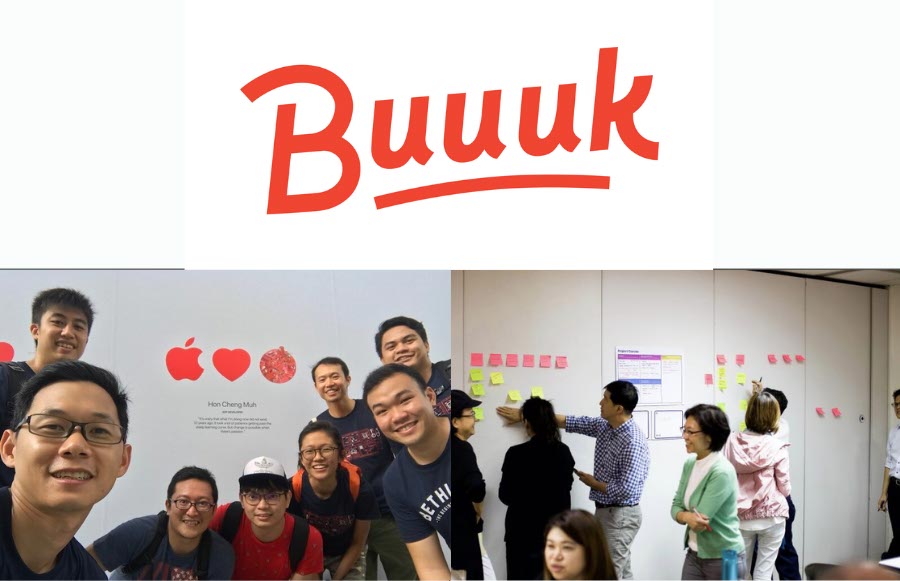 Axon Active
Axon Active started doing business in Switzerland, and then in 2008, the company established a presence in Vietnam. They concentrate on web development, app development, Internet of Things solutions, and AI-based products and services. They have locations in three different cities around Vietnam.
Savvycom is a software development firm based in Vietnam that specializes in providing solutions for education and e-learning and software solutions for the healthcare and fitness industries. Regarding the kinds of projects they work on, their primary concentration is developing online applications, mobile applications, and cloud and DevOps initiatives.
Adamo Digital
Four years ago, Adamo Digital, an outsourcing firm with its headquarters in Hanoi, opened its doors for business. This Vietnam software company's rapidly expanding crew currently numbers nearly 250 people. When it comes to sectors, they have developed expertise in the healthcare sector, the social networking space, the food and beverage sector, and the travel and hospitality sectors.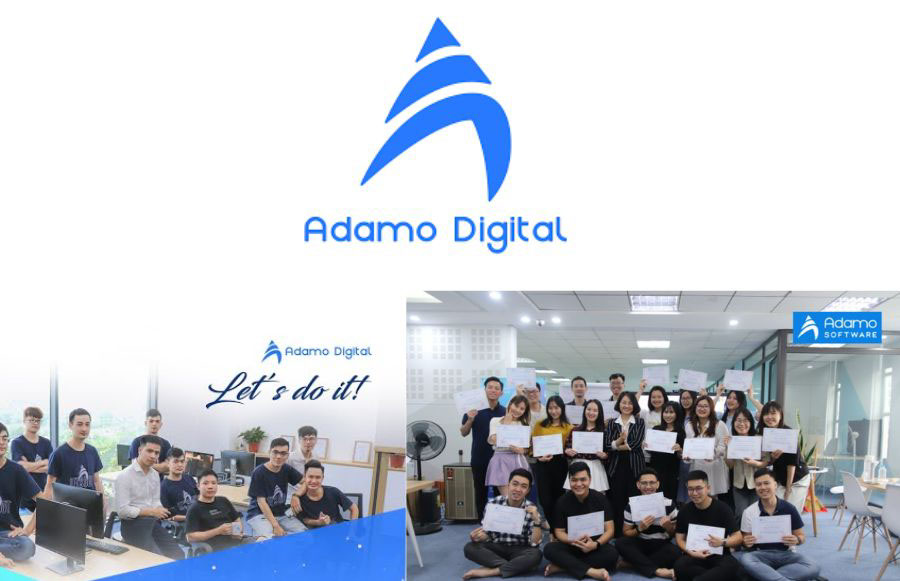 Beetsoft Co LTD
Beetsoft Co. is an international Vietnam software company that employs more than 400 developers worldwide. Beetsoft Co. engages in many projects, including mobile app development, web development, and game development, utilizing technologies such as AngularJS, NodeJS, Java, and Swift.
SETA International
Over 500 clients are serviced by SETA International, which has 400 employees. This Vietnam software company works on projects that involve the creation of software, cloud services, the building of websites, and mobile applications.
Co-Well Asia
With 400 people, Co-Well is a renowned organization among Vietnam's top 10 software development companies. Both Hanoi and Da Nang are home to one of their offices. They emphasize eCommerce projects, website and application development, and software testing services.
Amaris
Amaris is undoubtedly the most prominent software outsourcing agency in Vietnam, being part of a 6,000-person worldwide organization. Because they are such a massive firm, they concentrate on a diverse range of industries; nonetheless, the telecommunications, media, and entertainment industries, as well as consumer and retail businesses, are its primary areas of interest.
FABA Technology
FABA Technology is an Offshore Development firm founded in 2016 and headquartered in Ho Chi Minh City in the Vietnamese country of Vietnam. They leverage modern Web and Mobile technologies to create top-quality solutions for clients in diverse industries. Development for iOS and Android, Node.js, React.js,.NET, and JavaScript is included in the services.
NewWave Solutions
Since 2011, NewWave Solutions, among the top software companies in Vietnam, has been a reliable Software Development firm operating out of its headquarters in Hanoi. In addition to IT strategy consulting, custom software development, artificial intelligence, and blockchain, the company offers various other services, including web development, application maintenance, support, mobile app development, and more.
SotaTek JSC
AI and blockchain technology are the focus of SotaTek JSC, a top software development company in Vietnam with headquarters in Hanoi, with other locations in Tokyo, Osaka, and Costa Mesa, California. SotaTek provides its services to mid-market organizations and other sizes in various industries, including the arts and entertainment industry, business services, and the automotive industry.
PowerGate Software
Vietnam-based PowerGate Software is a global software product studio with more than ten years of combined industry experience. They use cutting-edge technologies to transform their customers' businesses. They have more than 250 specialists working for them, and over 200 projects have been successfully delivered to customers worldwide with a satisfaction rate of 96%.
Kyanon Digital
Kyanon Digital is a company specializing in creating mobile applications and has offices in Ho Chi Minh, Vietnam; Singapore; and Ho Chi Minh, Vietnam. The midsize team, which began operations in 2012, offers various software and application development services, including mobile app development, e-commerce development, custom software development, and enterprise app modernization.
KMS Solutions
KMS Solutions, a firm specializing in bespoke software, is a multinational corporation with locations worldwide, including New York City, Ireland, Germany, Belarus and VietNam. Since its founding in 1997, this organization's workforce of approximately 200 people has provided services to clients ranging from fledgling startups to Fortune 500 corporations.
Groove Technology
Groove Technology is a Vietnam software development company headquartered in Ho Chi Minh City and employs more than fifty people. Small and medium-sized businesses have been able to use their bespoke software development, mobile app development, and IT staff augmentation services since 2016.
Synodus
A midsize player in the big data industry is Synodus. 2019 saw the beginning of operations for the agency, with its headquarters in Hanoi, Vietnam. Their offerings range from business intelligence and big data consultancy and systems integration to blockchain technology, custom software development, and web development, among other things.
InAppsTechnology
Ho Chi Minh, Vietnam, is the location of the headquarters of InApps Technology, a software development business. In addition to online and mobile app development, they also do user interface and experience design. The year 2016 marked the beginning of the vendor's provision of services, and fewer than forty members were on the team.
ENOUVO IT SOLUTIONS
2011 witnessed the beginning of ENOUVO IT SOLUTIONS, a firm specializing in developing mobile applications. The company's team size falls in the middle of the spectrum. It focuses on mobile app development, web development, application testing, IT strategy consulting, and other related services. The headquarters of the company may be found in Da Nang, Vietnam.
NCCPLUS VIETNAM
The headquarters of NCCPLUS VIETNAM can be found in Hanoi, Vietnam, and the company was established in 2014. NCCPLUS works with enterprises, midmarket companies, and small businesses to provide web development, custom software, and mobile app development services. This Vietnam software company has more than fifty employees.
Rikkeisoft
Rikkeisoft has been providing global outsourcing and development services to clients from its headquarters in Hanoi, located in Vietnam since the company was established in 2012. Custom software development, web development, and mobile application development are the primary priorities of their workforce of over 1200 individuals.
NIFTIT
NIFTIT is a design and development agency with its headquarters in New York City and an office in Ho Chi Minh City in the country of Vietnam. The consultancy firm was established in 2013. It currently employs roughly twenty people who provide a variety of organizations, institutions, and businesses with services including, amongst others, ECM consulting & SI, IT managed services, and applications management & support services.
Xenia Tech
Xenia Tech is a software development company that was established in 2017 and had fewer than fifty employees. This Vietnam software company specializes in web development, mobile app development, and web design for small enterprises in information technology (IT), business services, and advertising. Their headquarters are in Da Nang, Vietnam.
MLTech Soft
MLTech Soft is a mobile app development company of a moderate scale with locations in Ho Chi Minh City, Vietnam, and Singapore, Singapore. They were established in 2020, and their primary areas of expertise include mobile app development, custom software development, web development, blockchain technology, and more.
LinxHQ PTE LTD
LinxHQ Pte Ltd is a software firm with more than ten people, and its headquarters are located in Hanoi, Vietnam. They began operations in 2008 and have since honed their expertise in providing solutions for developing bespoke software, websites, and mobile applications for companies of all sizes.
Sosene Software
Sosene Software is a company that develops software and has its headquarters in Ho Chi Minh City, Vietnam. Their services include mobile app development, web development, bespoke software development, and corporate app modernization. Small and large businesses in the education, manufacturing, e-commerce, and consumer goods and services industries are the customers of Sosene Software. Other industries served to include financial services and e-commerce.
Relia Software
Relia Software is a software development firm with its main office in Ho Chi Minh City, Vietnam. 2011 marked the beginning of operations for the business, which currently has a staff of 12. They specialize in mobile app, online, and custom software development.
Ventuso LLC
Ventuso LLC is an online, mobile, and custom software development firm established in Vietnam with an office in Dallas, TX. Founded in 2010, this company delivers top-notch software solutions to small enterprises.
Conclusion
This post has offered you the 30 best software development companies in Vietnam. If you are interested in software development companies in Vietnam for your company or project, a Vietnam software company is an ideal option to look into. It is not at all challenging to find trustworthy software development companies in Vietnam capable of creating using your technology stack or meeting your project specifications because a variety of agencies supply everything you might require. When you choose MOR Software for your software outsourcing needs, you benefit from our 8+ years of experience in the industry. Our competent and experienced teams have a high customer retention rate, demonstrating that they can work on any software development project that our clients may require. Feel free to look around our website for more information about the services we provide and the products we offer that include technology.